Trends in transport
This article was written by Europeancargo for all those who want to know what has happened lately in the field of transportation.
Here I will write about the latest technological innovations that are changing the world by means of transportation and we will see together a series of images and infographics that will leave us amazed. But before we start I just want to tell you that we do not own any copyrights for this pictures,videos or infographics. If you would like, you can check the source at the bottom of this article.
From my point of view, all information, photos and infographics are unique and exclusive so you should not miss anything. But if somehow you are interested in a particular subject, I strongly suggest that you need to check the subjects in this article and decide which one are you interested in reading further.
Funny transportation picture
Glowing roads in the night
The beauty of zipper merging
Roads with solar panels will cause a global growth
Public transportation
London subways in the near future
Self-driving cars made by Google
Future of transport
Introducing "The hyperloop"
Future tyre design
Transport of the future: verticality
1.Transportation.gif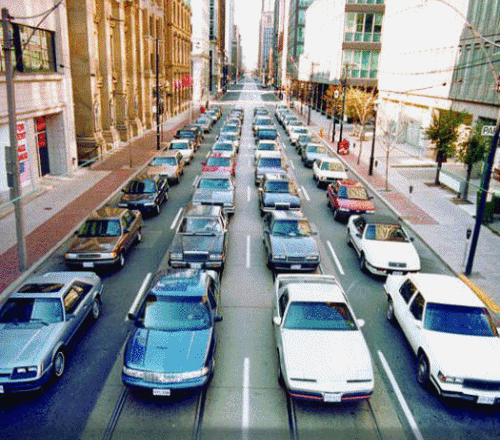 As I promised you before, here is a transport gif that speaks it all. I really believe that public transportation is the solution for a cleaner planet Earth. Interested enough to share with your friends.
2.Glowing roads in the night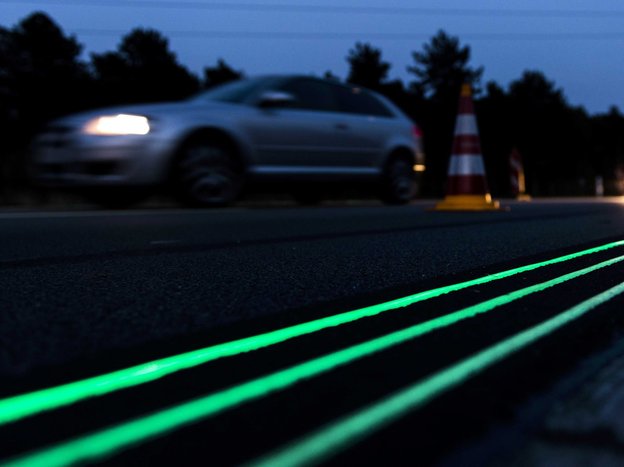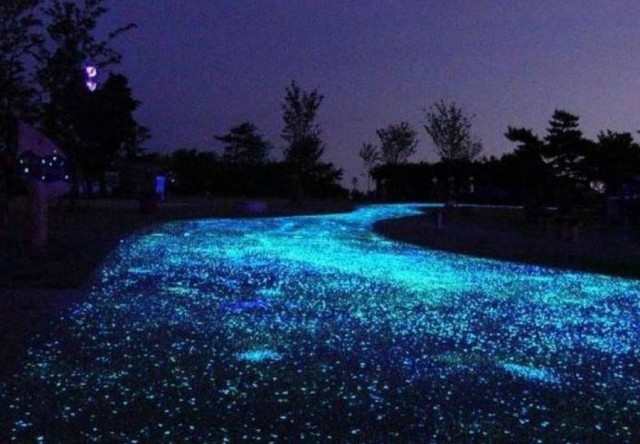 As you can see in this pictures, glowing roads are simply amazing. They are very practical but extremely beautiful in the same time. I really hope this kind of colors will prevent more accidents when they will be implemented.
The first picture you see on the left side of the screen was taken in Netherlands where this kind of photo luminescent paint is actually implemented on the road. And the right picture was taken well, I don't know but it looks so amazing I pray I will actually see this in my neighbor.
3.The beauty of zipper merging
Here is a short yet useful guide on how to zipper merge if you want to learn how to drive or simply you didn't know this before.
4. Roads with solar panels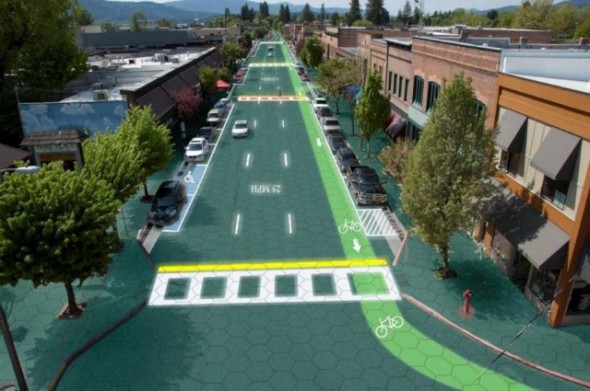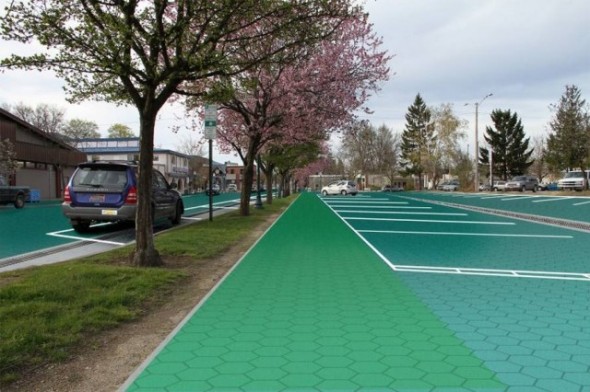 These roads can change the world economy.
They can power homes, businesses and everything wich is connected to a driveway. A system like this could make more energy then a country uses as a whole so we really need to implement this as soon as possible.
Scot Brusaw developed a solar system for roads with panels installed on highways, parking lots, bike paths, sidewalks and driveways. These roads were developed in such a way that they support trucks to 120,000 kilograms.
5. Public transportation

6.London Subways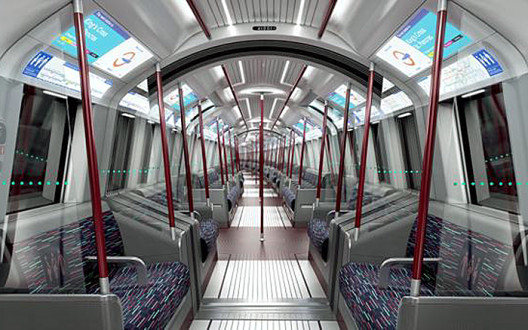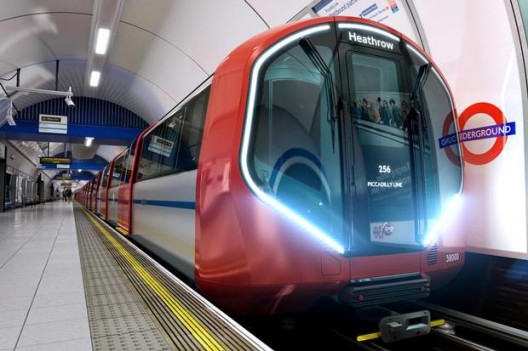 London planed the release of their next generation trains wich are expected to cost $3.5 billion and will be available in the 2020's. The trains will be faster, more frequent and more reliable journeys. They will also be equipped with air-cooling.
Things we need to know about London future transportation:
- 250 new tube trains - Walk-through carriages helping to ease extra demand at peak times - Air-cooled carriages - More reliability - More capacity with a faster and more frequent service - Improved accessibility with step-free access at all platforms level.
The priority for this kind of trains is to put them on the Piccadilly Line because that one is growing the fastest. While at first the trains will have a driver, these trains can eventually be operated without one. The new trains will also come built in with WiFi.
7.Self-driving cars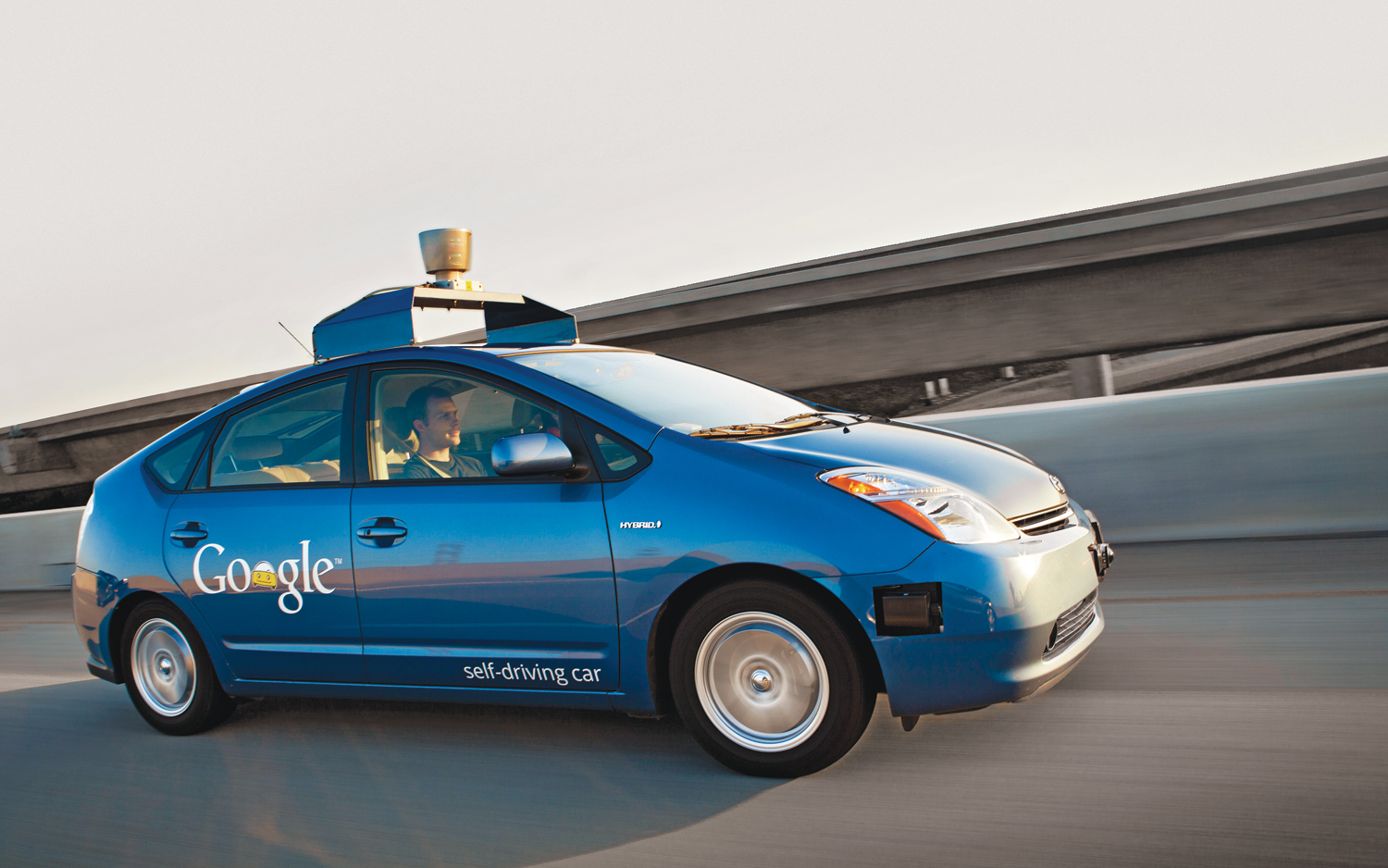 Imagine hopping in your car and speaking or typing a location into your vehicles interface then letting it drive by itself to your destination while you read a book, surf the web or take a nap. Selfdriving vehicles are going to radically change what it's like to get from point A to point B.
These systems were quickly followed by technology allowing the cars to park themselves by sizing up a free spot and automatically steering into it, with the driver only controlling the accelerator and brake pedals. Mercedes took autonomous driving even further with last years unveiling of a steering system that works on the highway in certain circumstances.
As with any new revolutionary technology there will be problems for businesses that don't adjust fast enough.
People estimate that hundreds of millions of dollars if not billions will be lost by automakers, suppliers dealers insurers parking companies, and many other car-related corporations. And think of the lost revenue for governments with licensing fees, taxes and by personal injury lawyers and health insurers.
Who needs a car made with heavier-gauge steel and eight airbags not to mention a body shop if accidents are so rare?
Who needs a parking spot close to work if your car can drive you there, park itself miles away, only to pick you up later?
Who needs to buy a flight from Boston to Cleveland when you can leave in the evening sleep much of the way, and arrive in the morning?
Indeed Googles goal is to increase car utilization from 5-10% to 75% or more by facilitating sharing. That means fewer cars on the road. Fewer cars period, in fact. Who needs to own a car when you can just order a shared one and it'll drive up minutes later, ready to take you wherever you want?
In 2030 selfdriving cars are expected to create $87 billion worth of dollars for automakers and technology developers said in a report by Boston-based Lux Research. Software developers stand to win big.
With fewer cars around the globe, parking lots and spaces that cover roughly a one-third of the land area of many U.S. cities can be repurposed.
That could mean downward pressure on real-estate values as supply increases.
It could also mean greener urban areas, as well as revitalized suburbs, as longer commutes become more palatable.
And if fewer cars are on the road, the federal and state governments may be able to reallocate a good portion of the roughly $30 billion spent annually on highways.
8.Future of transport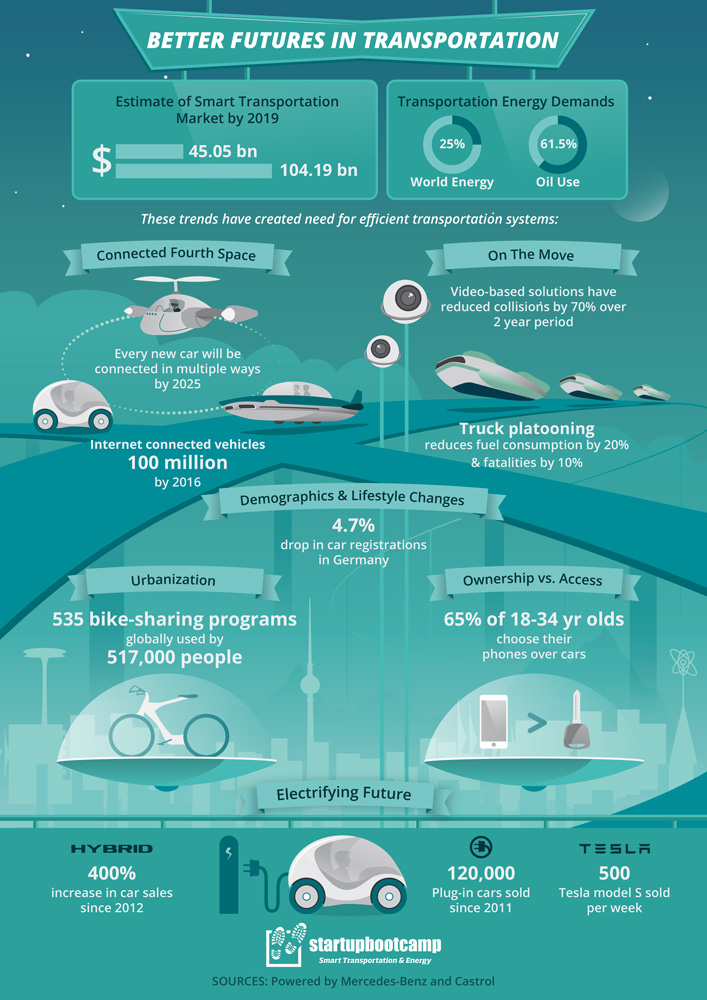 9. The hyperloop

10. Future tyre design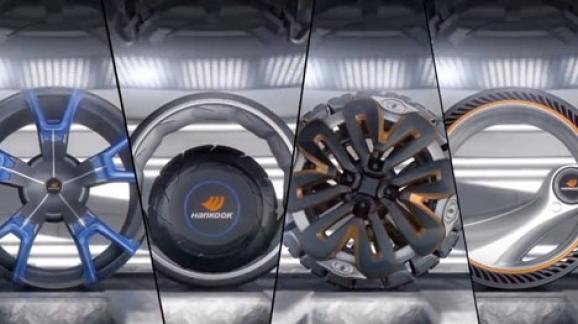 The performance of future tyres will be very different to the tyres we drive on today if the results of a recent design competition are a guide.
11.Transport of the future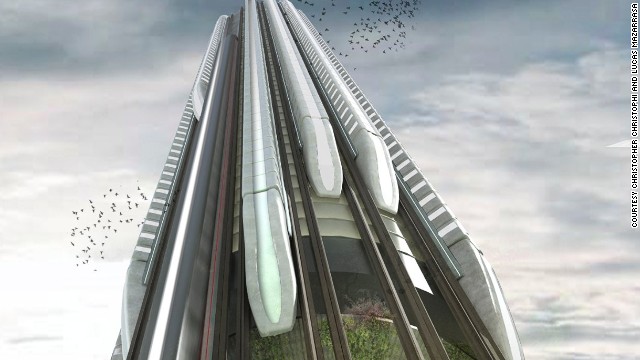 For many years, skyscrapers have been seen as symbols of national pride of corporate wealth. Perhaps in the future the highrise superstructures could also help revolutionize the way we trave,maybe.
Sources:
http://www.npr.org/blogs/thetwo-way/2014/04/14/302987616/dutch-test-glow-in-the-dark-road-of-the-future
https://www.youtube.com/watch?v=FCLF2tyW0TU
http://www.solarroadways.com/
http://futurecapetown.com/2013/10/16-of-the-best-transport-infographics-on-the-web/#.VDuoE_msXkU
http://www.google.com/about/careers/lifeatgoogle/self-driving-car-test-steve-mahan.html
http://www.tfl.gov.uk/campaign/the-future-of-the-tube
https://www.youtube.com/watch?v=7Zu7GVfx6Ng
http://inhabitat.com/vertical-hyper-speed-train-hub-flips-high-speed-rail-on-its-head/